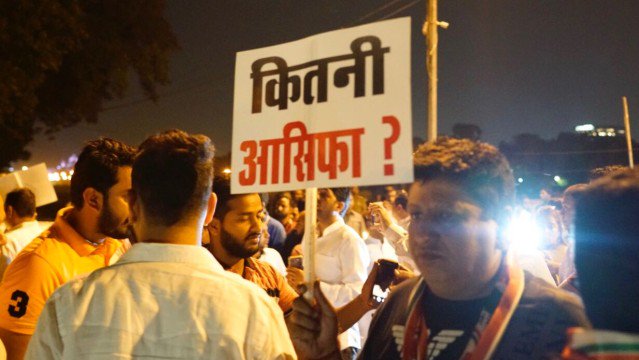 Aaghaz Foundation Announces Rs100,000 Asifa Memorial Scholarship For Students
Aaghaz Foundation, Lucknow-based educational charity organisation, has announced 'Asifa Memorial Scholarship' of rupees one lakh in memory of the eight-year-old Kathua girl whose rape and murder has sparked outrage across India.
The scholarship will be given annually to two minor girls in India to help them complete their studies.
"At Aaghaz we reckon this is the best way to cherish her memory," said an Aaghaz spokesperson. "Interested applicants are required to email their educational certificates along with income proof and other details to aaghaz.foundation.gmail.com. Priority will be given to orphans,"
In 2016, Aaghaz announced the Rs50,000 Rohith Vemula Memorial Scholarship in memory of the deceased Hyderabad Central University Student.
The inaugural Rohith Vemula Memorial scholarship was given to Dalit student Chandan Kumar Ram who was pursuing Law from Samastipur, Bihar. Chandan's father works as a labourer.
The second and third Rohith Vemula Scholarship was awarded to Gorakhpur girl Umme Aiman who is studying at IBS Dehradun.
Since its launch in 2004, Aaghaz has pitched in with the school/college fee of over 12,000 students across India.