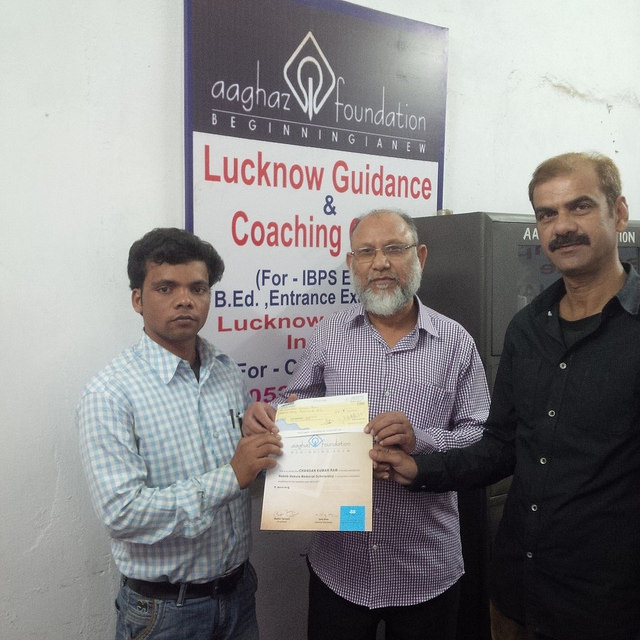 Dalit student awarded Rohith Vemula Memorial Scholarship by Lucknow NGO
Chandan Kumar Ram, a Dalit student whose parents work as labourers, was awarded the first Rohith Vemula Memorial Scholarship by Lucknow-based charity organisation Aaghaz Foundation at a private event held in the state capital on Wednesday, March 9.
The scholarship constitutes Rs 40,000 and a certificate.
"We received several applications but after careful consideration, it was decided to award the scholarship to Chandan Kumar Ram who hails from Samastipur, Bihar and comes from the lowest rung of society," said Aaghaz President Mazhar Farooqui in a press statement.
Chandan, who is pursuing law, said he plans to use the money to enrol in a hostel. "Unable to afford an accommodation I had been living in a government shelter but this scholarship will come in very handy," he said.
Aaghaz Foundation said the Rohith Vemula Scholarship has been constituted in the memory of the deceased Hyderabad student to support underprivileged SC/ST and minority students.
Established in 2004, Aaghaz Foundation is a zero-expense community initiative that has impacted the lives of thousands of children who were on the verge of dropping out of school.